When looking for your next property to flip, you may want to focus less on what to buy and shift your attention to when to buy. Along with the old homebuying adage "location, location, location", investors should make "time of year" a part of their purchasing mantra.
You already know that when you're flipping a house, you need to buy low and sell high. Making the most of seasonal real estate shifts can help you do just that. In fact, we'd argue that buying your next flip house in winter might actually be the smartest move you can make.
Why Spring May Not Actually be the Best Time to Buy a House
Like many aspects of life, the real estate market follows patterns and seasons.
Traditional wisdom says that spring is the best time of year to buy a house because more properties come onto the market in spring as the weather warms. The more homes and more options, the better, right? This may be true for traditional buyers, but it is not great news for investors looking to turn a profit.
Spring is traditionally known to be a seller's market because once the winter weather begins to thaw, spring buyers start pounding the pavement looking to purchase and move during the warmer months. And with more buyers comes more competition, meaning you'll likely have to pay more for a property in order to ensure your offer beats out the rest.
This sentiment is predicted to be as true, if not more so, than ever this year. Experts predict that the spring of 2021 will continue to be fueled by low supply and high demand, as we have seen in much of 2020. The COVID-19 pandemic, national lockdowns, and work from home mandates have shifted the consumer buying patterns out to the suburbs, with many buyers looking for larger homes with space from their neighbors. Experts predict that in 2021 more than 30% of homeowners will consider leaving their metro areas.
Redfin chief economist Daryl Fairweather predicts a post-pandemic home-buying boom with new buyers and sellers entering the market: specifically, more home sales and more new homes built than in any year since 2006. "Annual sales growth will increase from 5% in 2020 to over 10% in 2021," Fairweather reports.
In 2020, we saw mortgage rates drop and in 2021, while experts expect rates to rise some, mortgage rates are still predicted to be low. "While mortgage rates will rise enough to discourage refinancing, they'll remain low enough to make homebuying attractive", says Michael Fratantoni, chief economist at the Mortgage Bankers Association.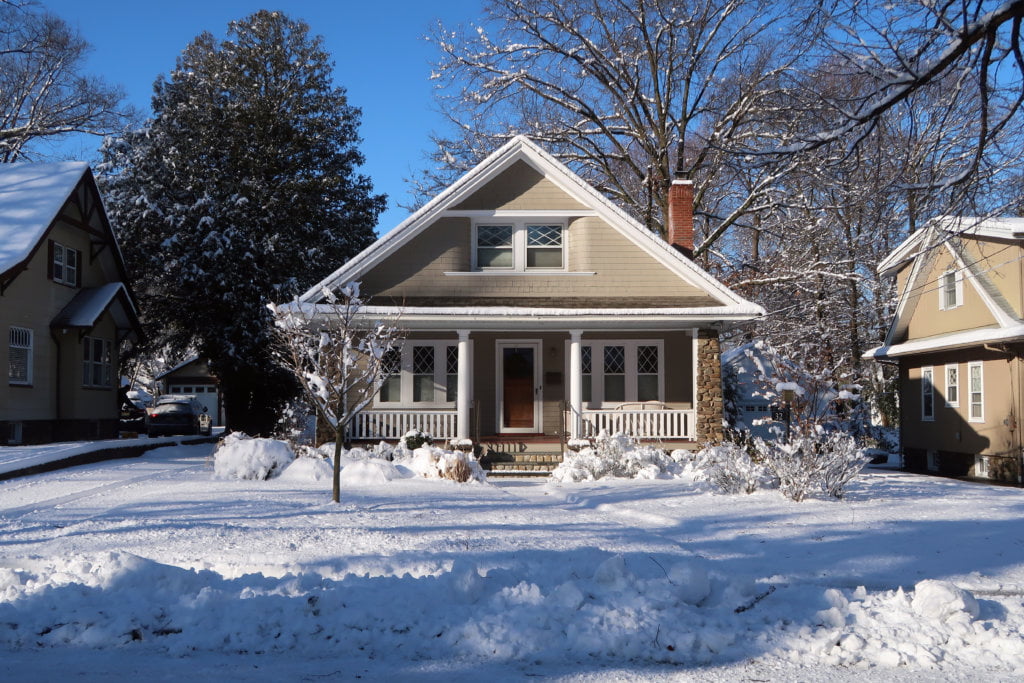 Luckily for you, as an investor in real estate, you have a set of skills that the average home buyer does not. While many people may choose to hold off on house shopping until the spring when they can see homes in their full glory, investors are able to see past layers of snow and ice, dead grass, and less than picture-perfect landscaping. You're not looking for a move-in ready home, you're looking for homes with lots of room for improvement.
Buying a House During the Winter
If you've been a real estate investor for any length of time, you've seen for yourself that in terms of the housing market, winter is generally the slowest time of year. Not many homeowners are looking to sell during their holiday break and many who choose to sell in the winter do so out of necessity. Otherwise, why not just wait a few months and sell when prices are at their highest? 
Homeowners who choose to sell in the winter are usually highly motivated since if given the choice, most would rather wait until they can get top dollar in the spring. If they're selling in the winter, they may need to move abruptly do to changes in their career, health status, or family situation.
According to Investopedia, the end of the calendar year is when many employees are notified about job transfers starting in the new year. If time is of the essence, homeowners may be motivated to skip the repairs and price their properties to sell. Additionally, if a home did not sell during the peak selling season and is still lingering on the market as the temperature drops, sellers may start warming up to the idea of a price drop.
Median Sales Price of Existing Homes Throughout the Year
According to a study by Attom Data, the winter months contain the top 10 best days of the year to buy a home. This is when home prices tend to be the lowest. As illustrated in the chart below, year after year home selling prices follow the same trend. Homes reach a peak selling price around June and prices dip most dramatically in January and February.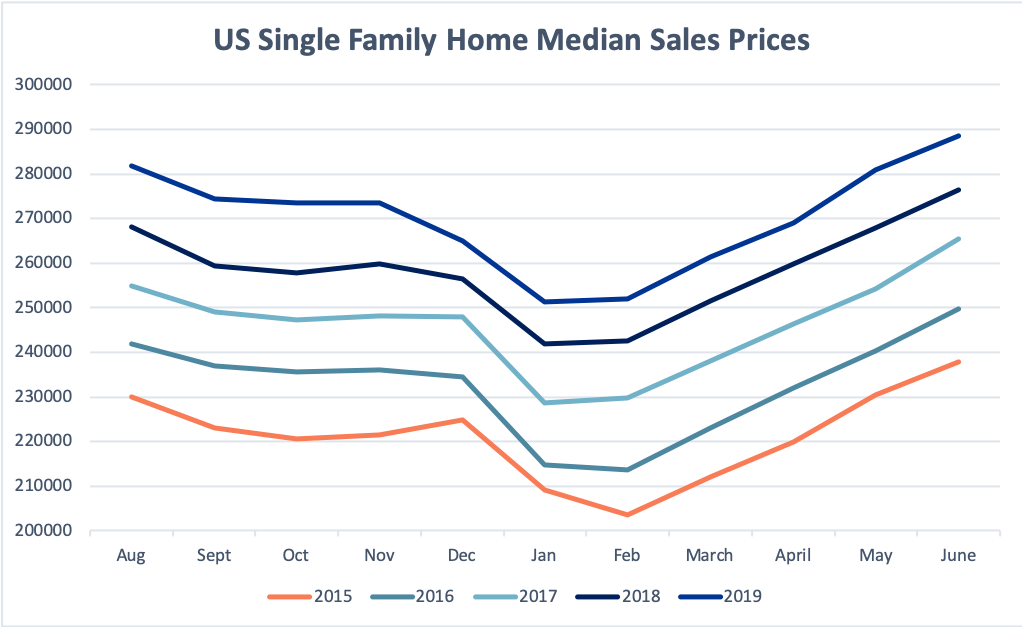 By buying in winter, you can take advantage of the seasonal cycle and earn a nice profit. You can fix up the home in winter and put your flip on the market just as the spring real estate season begins.
If you choose to wait to purchase a home during the spring or summer, by the time you complete your renovations you might wind up putting the house on the market just as home prices start to cool off in the fall or winter.
Or you could choose to carry the mortgage through to spring in hopes of getting a better profit when the market is hot. However, you'd likely eat up most of those profits by footing the bill to own the home for additional months while you wait for the market to heat up. Either way, you wouldn't be getting the best deal.
Other Reasons Winter May Be the Best Time to Buy a House for Flipping
Real estate closings tend to move faster in the winter due to the low demand. This is a clear benefit for anyone interested in buying a home, not just investors. However, for investors, quick closings mean the ability to get started on your renovations right away — as long as your funding is already secured.
Traditionally, interest rates are reviewed at the end of the year so there may be an advantage to taking out a loan before interest rates are raised. At the moment, the Federal Reserve is coming off of a trio of interest rate reductions, so this is less of a consideration currently than it may be at another time.
However, it's still important to note that if there are particularly good market terms, you can't count on them to remain in the year ahead. This means the end of the year is a valuable time to make investment decisions.
How to Fund Your Winter Flip
The real estate market does not wait for anyone. As the weather cools down and inventory on the market becomes limited, the competition heats up.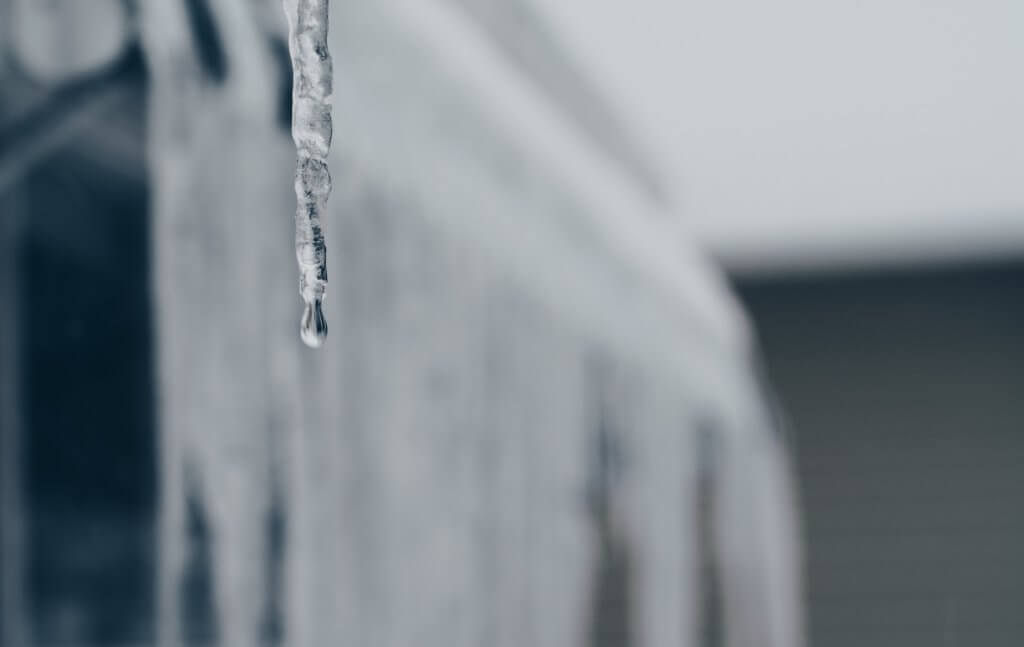 Always be prepared to move fast by having your funding plan ready to go early in the process. With a proof of funds letter in hand and the ability to close in as little as 7 days, you can bring a sweeter offer to the table for highly motivated sellers. Sherman Bridge offers fix-and-flip loans designed especially for investors and we move quickly because we understand the need to strike fast when a deal is hot.
Our convenient loan programs include the option to finance anywhere from 75 percent to 90 percent of the project cost including rehab. Interest rates vary by experience, with the best rates reserved for those with a track record of flipping at least three houses. Our loan programs are flexible enough to work for every type of flip and cover a variety of repayment options. It could not be easier to apply.
Once you find a can't-miss deal, you need to act fast. Get proactive and set yourself up for success. Start the process to get pre-approved today so you're ready to go when the time is right. This is the perfect time to buy if you want to maximize your profit, but this season won't last forever. If you're not prepared, this prime buying season could leave you in the cold. Let Sherman Bridge provide the funds you need so when the prices dip, you don't miss a flip.