When it comes to adding both value and "livability" to a home, the experts agree it all comes down to two rooms: the bathroom(s), and the kitchen. Get it wrong, and you could be looking at a lot of sparsely-attended open houses.
Get it right, however, and you could have a buyer signing on the dotted line sooner than you think. So what does 2020 have in store for landlords, rehabbers, and flippers looking to spruce up their kitchens? Let's have a look:
Storage
Inspired: Pantries and Larders Making a Comeback.
Tired: Open Shelving Everywhere.
Your dry goods need to go somewhere in the kitchen, and that means purpose-built storage. Open shelving had its moment in 2018 and 2019, with thick slabs lining every trendy wall to grace a home magazine.
In 2020, perhaps driven by one too many cans of tomato soup taking an unexpected nosedive, trendsetters are once more turning to enclosed storage spaces to stash their brown sugar and boxes of cereal. Standalone pantry/larder cabinets are popular this year, particularly when fitted with glass-paned or colorful wooden doors.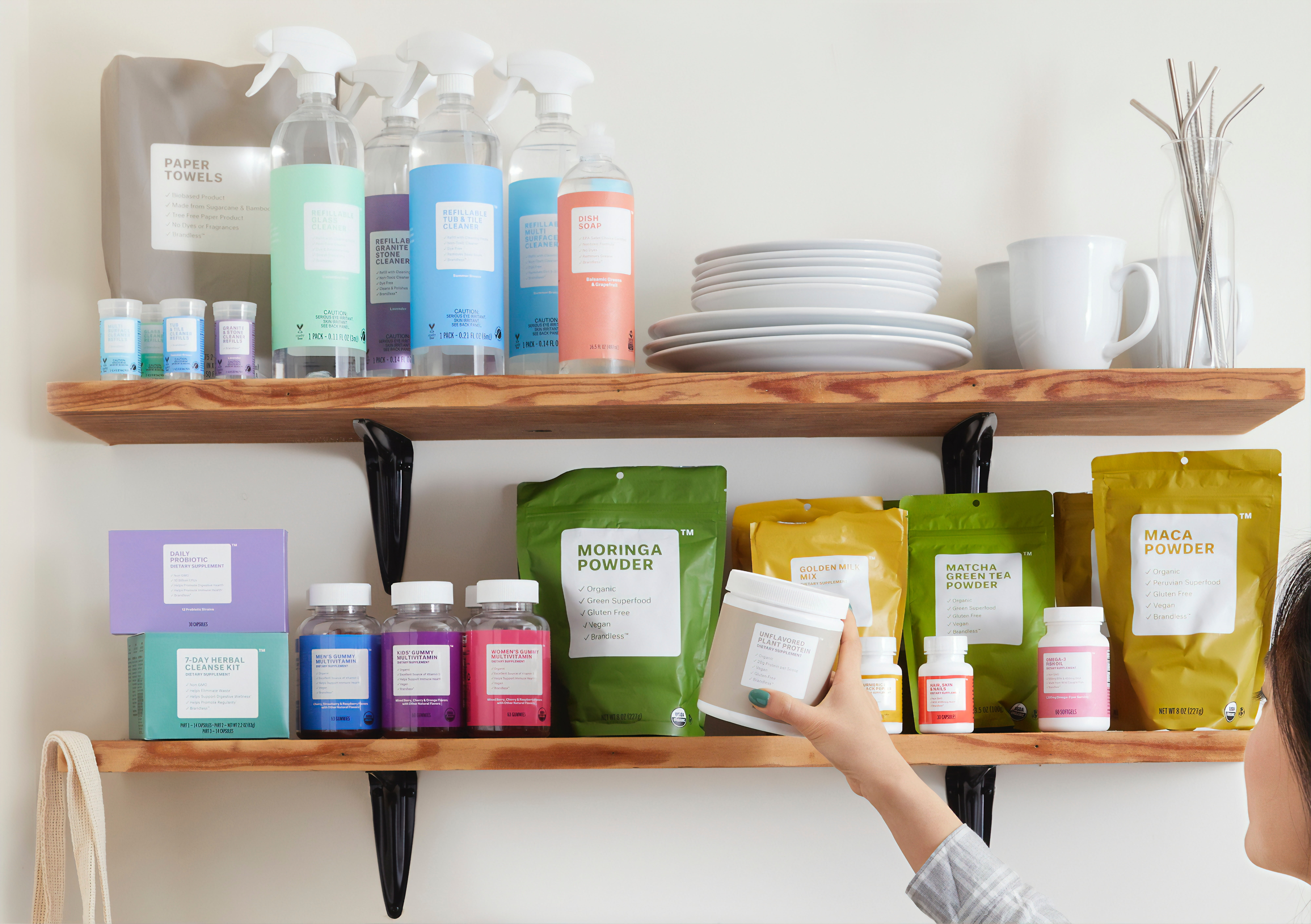 Appliances
Inspired: Blending In with Integrated Appliances.
Tired: Standing Out with Ornate Cabinetry.
Tucking the fridge away behind a cabinet door or a sliding wooden panel isn't necessarily a new trend, but concealing appliances like microwaves and wine chillers the same way is. The 2020 kitchen trend towards tucking tech-oriented kitchen additions out of sight is a nod towards the new minimalism: still warm and welcoming, just with a bit of effort required.
Meanwhile, heavy, ornate cabinetry with scrollwork or gold-on-white designs continues to date kitchens at a glance: experts say to avoid it if you'd like your kitchen to appeal to modern buyers.
Backsplash
Inspired: Unique tiles, Such as Handmade or Moroccan-style Pieces.
Tired: Subway Tile Dominating the Kitchen.
It had a good run, but the polarizing slender-rectangle tile that practically defined backsplashes as a canvas is starting to fall out of favor. Instead, trendy modern kitchens are using the artistic irregularities of handmade tiles and colorful mosaics to bring in organic textures and less sterile hues.
A word to the wise, however: handmade and "DIY" are not interchangeable – stick to renovating your kitchen with pre-made tiles, as inexpertly-applied "personal touches" could end up negatively eclipsing important updates and details.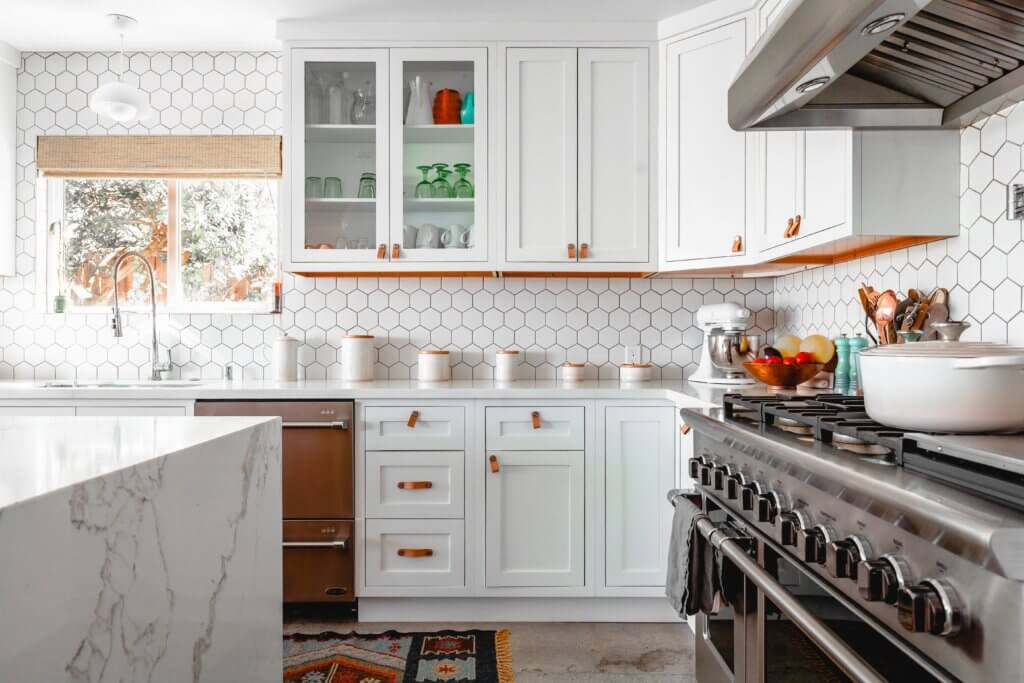 Color
Inspired: Light and Airy Colors.
Tired: Dark Wood and Stain.
Even if a kitchen lacks soaring ceilings or impressive floor space, dark hues will make it seem more cramped than cozy. An offshoot of the collective bend away from ornate or "Tuscan" style kitchens in 2020, the use of light colors is being used as a decorative surrogate for minimalism.
"In between" hues are hot right now, those that fall somewhere between a "greige" and a bold shade like teal blue or saffron yellow. Think of a happy medium between strict neutrals and assertive pastels and you'll be in the right territory for a modern kitchen paint color that will age well. And while you're at it, just go ahead and leave that cherry stain at the hardware store.
Accents
Inspired: Custom Storage Cabinetry.
Tired: Industrial Lighting and Accents.
Kitchen and cooking tools no longer necessarily tuck away in a drawer. Must-have appliances aren't all "major," and hefty-yet-movable pieces like stand mixers are as much a part of modern kitchens as the home chefs that use them.
Novel lazy-susan style cabinet bottoms or in-cabinet lifts for countertop appliances add a lot of functional value, and are innovative enough to turn buyer's heads in 2020. That huge reclaimed-warehouse monstrosity of a caged steel ceiling light? Not so much.
Kitchens, like the rest of the home, will change a great deal from year to year depending on influencers and design trends. Follow these inspired 2020 kitchen trends now, however, and you'll be creating a home that doesn't just welcome interest, but lucrative offers from the impressed buyers and potential renters. To fund your kitchen overhaul, look to Sherman Bridge. We offer competitive rates and loan options built specifically for real estate investors.