If you're considering investing in real estate this spring, you probably have one big question on your mind: As the U.S. begins to emerge from the global COVID-19 pandemic, how will the housing market respond?
Of course, no one can predict the future with complete accuracy. However, we can look at expert opinions from around the real estate industry and examine trends over the past year. There's only one thing we know for certain — it's been an unpredictable year! The good news? The housing market has been heating up and is poised to remain red hot this spring. In fact, inventory has dropped to historic lows in recent months while home values have increased and time on market has dropped.
Traditionally, spring is the busiest time of year for home buying and selling… and so far, spring 2021 looks like it'll keep the tradition going strong. Read on for an in-depth look into the 2021 spring housing market and what it means for investors.
Housing Market Rebound
Looking back to late winter and early spring 2020, the coronavirus had just brought the housing market to a virtual halt. With so much uncertainty (and with many states under lockdown orders), many home buyers, sellers, and investors decided to sit it out and wait to see how the market responded.
As the economy took a nosedive to levels not seen since the Great Depression, initial economic predictions tended toward doom and gloom. However, we soon adapted to the new reality of living in a pandemic and housing was quick to take off again.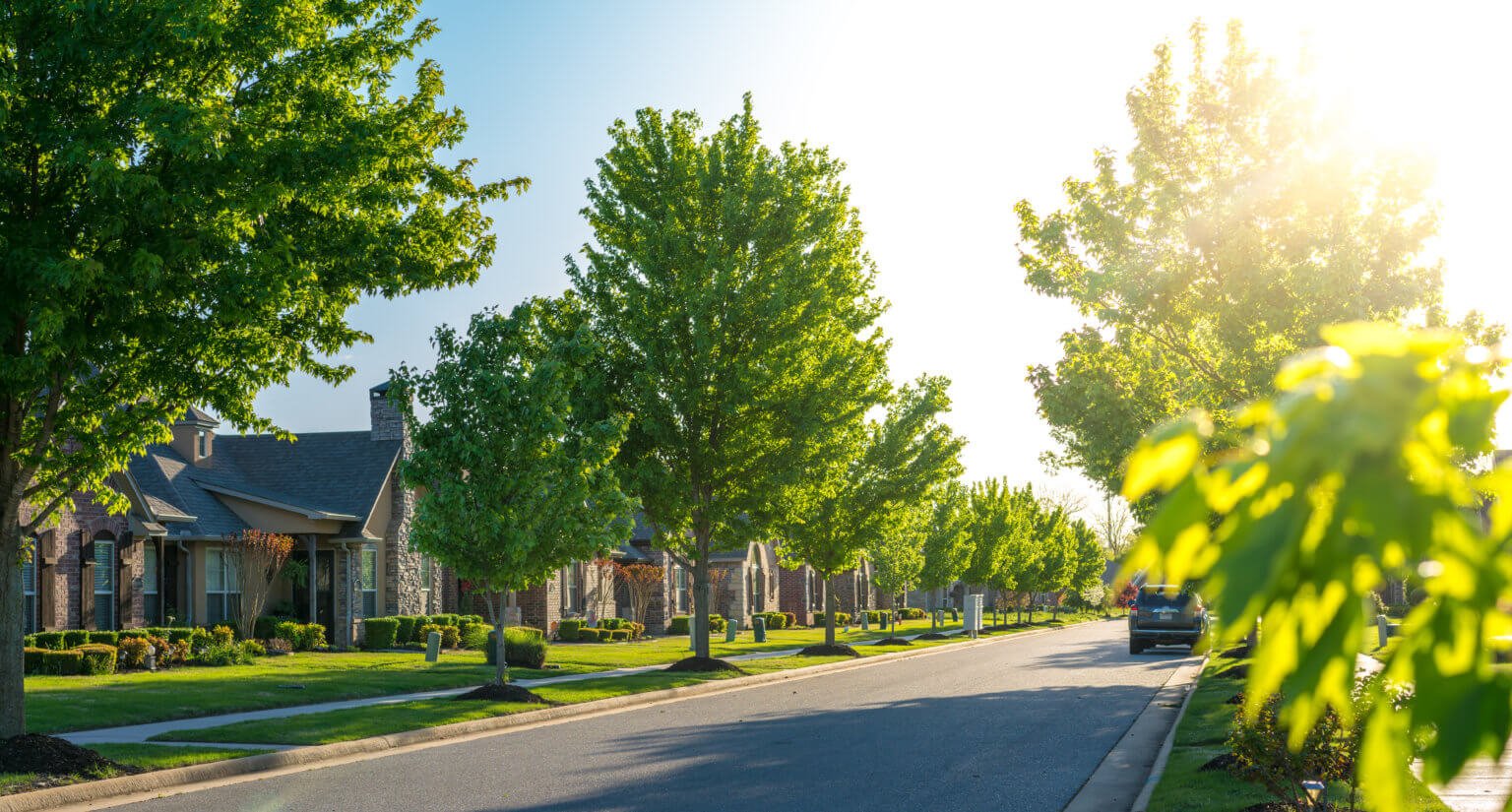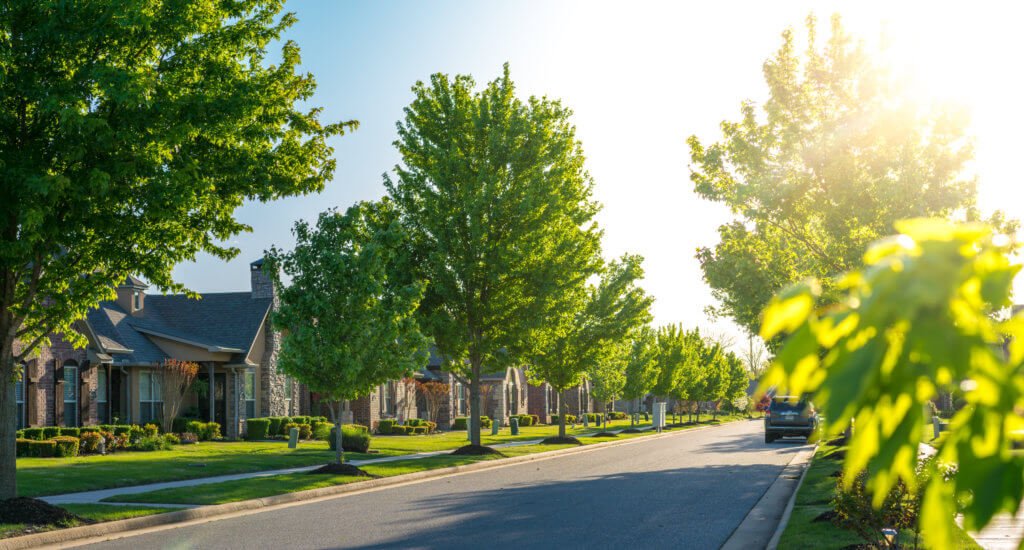 After just a few months, the housing market began to bounce back with vigor. As buyers re-entered the market, it seemed as though they were determined to make up for lost time. Soon, inventory fell to historically low levels and demand skyrocketed.
Homeownership is at its highest level in 12 years, buoyed by millennials moving into prime homebuying years.
Housing Inventory at Historic Lows
By July 30, 2020, there were only 1.3 million single-family homes for sale across the country. That's the lowest inventory in almost 40 years!
While existing home sales dipped in November, they are still up nearly 26% versus last year. "Sales for all of 2020 are already on pace to surpass last year's levels," according to National Association of Realtors® (NAR) chief economist Lawrence Yun. "Given the COVID-19 pandemic, it's amazing that the housing sector is outperforming expectations," Yun continued.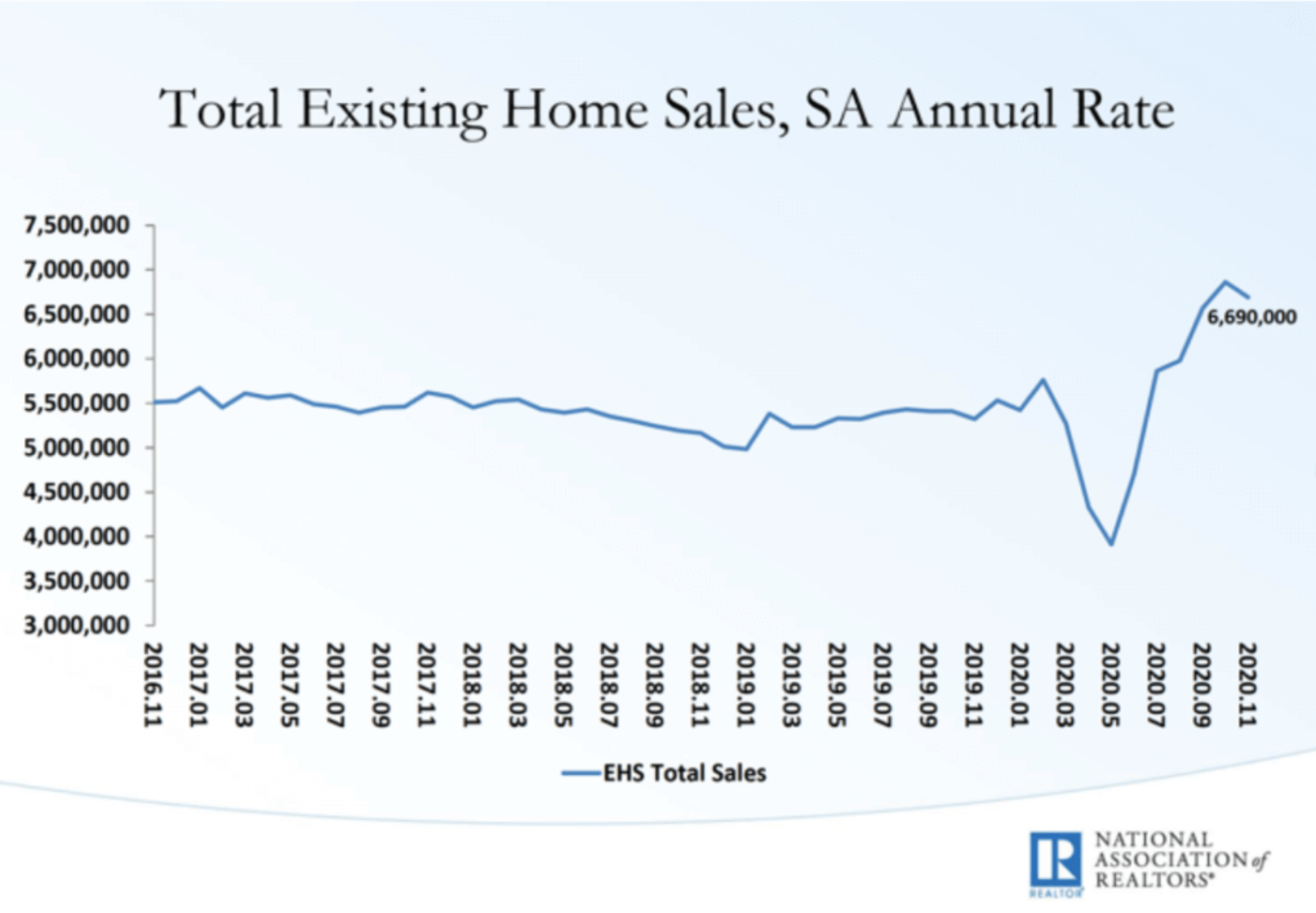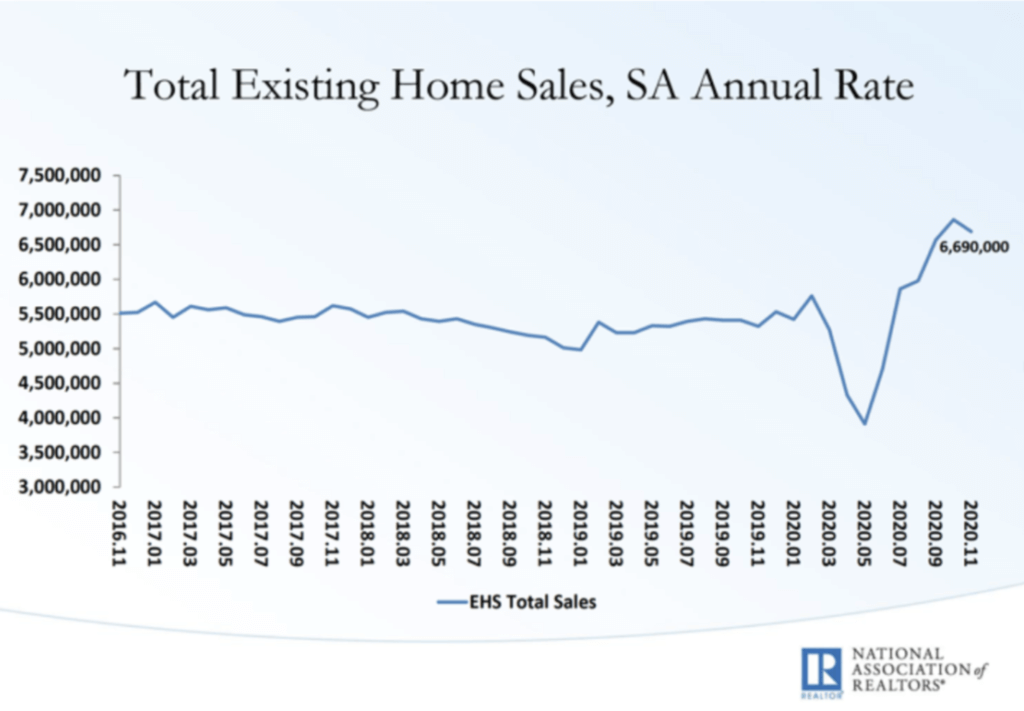 Fast-forward to this spring, and inventory is still low but demand has not subsided. Low mortgage rates and the desire for a more quarantine-friendly living environment fueled many buyers to want to look for a new home, often in the suburbs.
When compared to February 2020, there are half as many homes available for sale this year. Put into numerical form, that's more than 205,000 fewer homes on the market in 2021.
Housing Prices: On the Rise
Not surprisingly, the lack of supply and stable demand has lead to an upswing in home prices. According to a study by Remax, in January 2021 the median home price hit a new high of $285,000. Not only is this a historic high for January, but it also represents an 11.8 percent gain year-over-year. This median home price is less than 2 percent below the all-time historic high, a record set in 2020.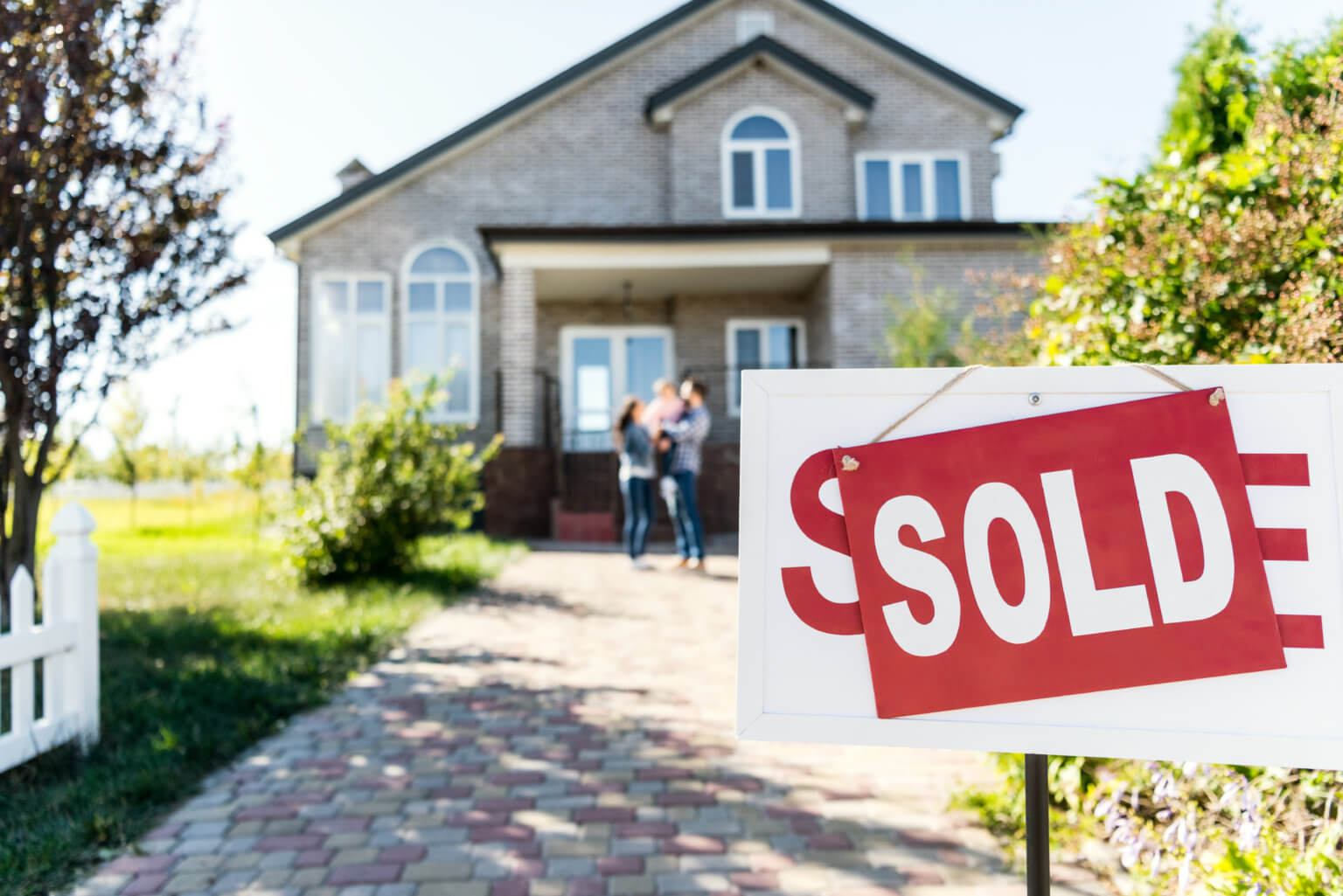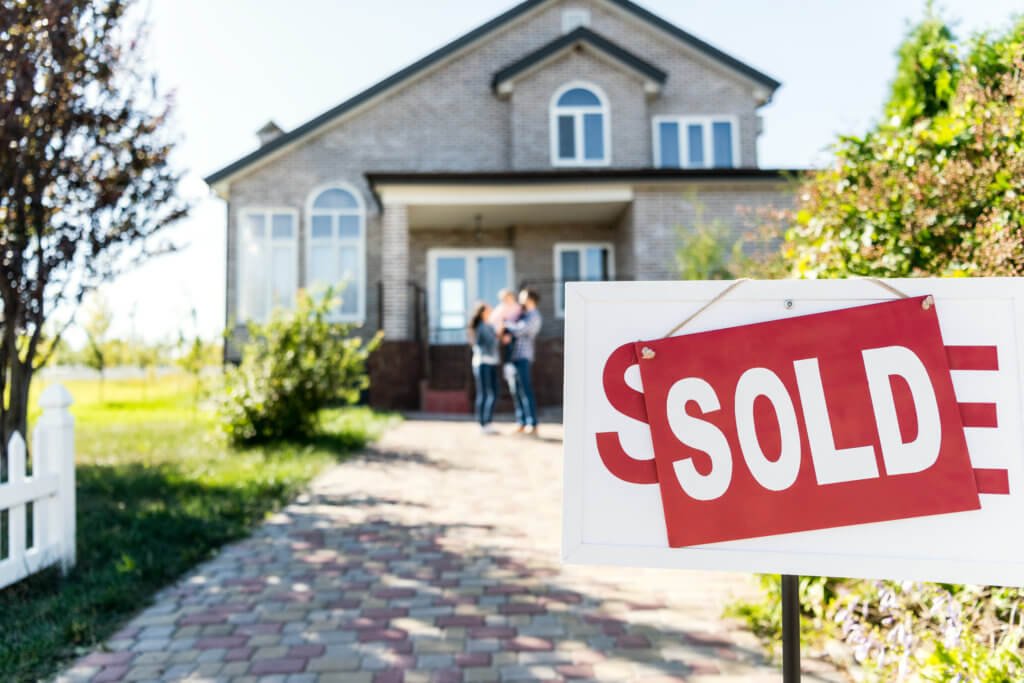 Days on the market are down, as well, as found in the same study. In January 2021, homes took an average of 40 days to sell. During the same period in January 2020, homes took an average of 59 days to sell. The record low for days on the market was set in December 2020, an average of 36 days.
So what do these numbers mean for real estate investors? Expect more of the same in 2021, with low inventory driving both demand and prices.
Competition is heating up: act fast
With the number of homes listed on the decline, investors may face increased competition when looking for their next property. That's why is incredibly important to have your financing plan in order so that you can move quickly with an offer that beats out the competition.
Don't miss out on this hot market! When you're ready to jump in, Sherman Bridge is here to help with the Easy90 Fast-Close loan. This loan allows you to fund up to 90% of your purchase plus 100% of your repair costs with low money down. The Easy90 loan does not require a 3rd party appraisal, so you can move quickly and have your proof of funds letter in hand in as little as 24 hours. Get pre-approved now so you're ready to strike on your next opportunity.