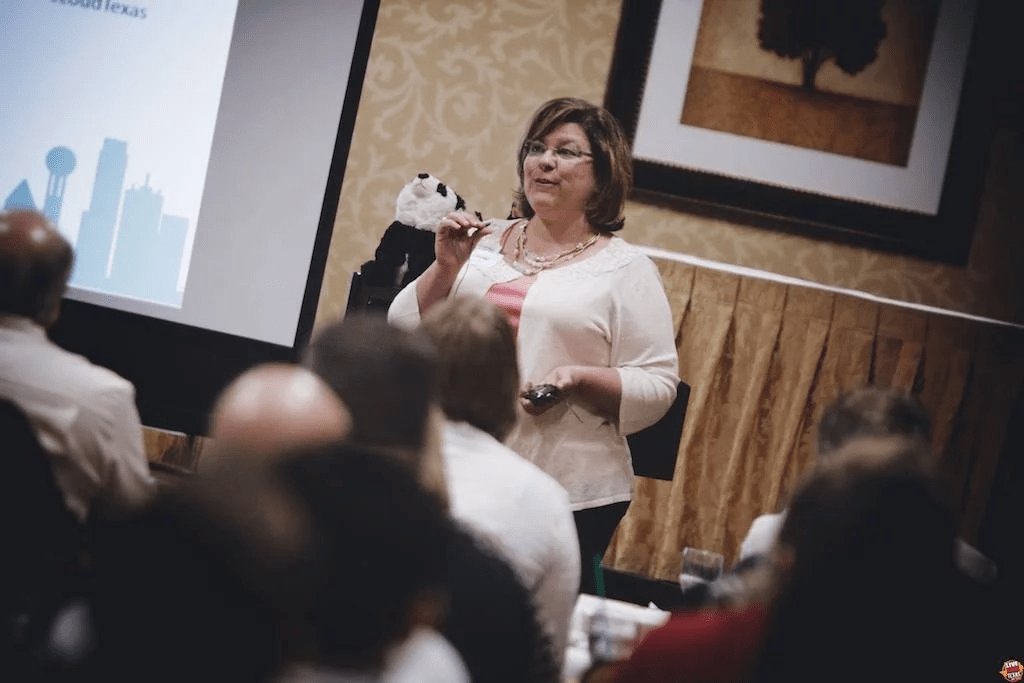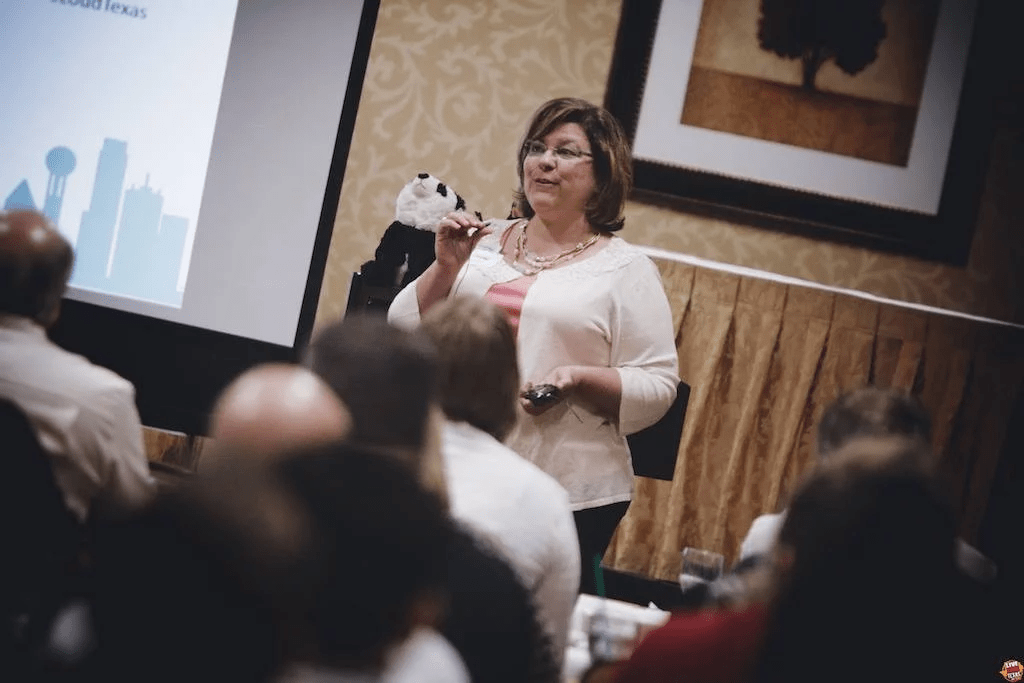 Life is demanding for a woman, and the fact we must balance some of the most daunting of to-do lists is nothing short of impressive. In addition to our wants and desires, we must juggle our careers, our marriages, our families, and our finances. Life demands us to stay atop our ambitions while maintaining our health; we have hobbies and passions, responsibilities and priorities. Yes, the world asks a lot of its women. So, it's no surprise there's rarely a more accomplished multitasker than a professional woman.
 Perhaps no one knows this fact more than Beth Kahlich. Who, in addition to being a financially independent and driven businesswoman, proudly wears the badges of devoted wife, loving mother, business owner, and successful real estate investor.
I wanted to know the story behind this remarkable superwoman, and was given an opportunity to speak with Kahlich about the driving force behind her success, the passion behind her priorities, and her strength in the presence of sexism. It was an honor to hear her insight regarding what it means to be a strong, successful woman in today's challenging world.  
Hi, Beth! Thanks for speaking with me. Let's start with a little bit about yourself.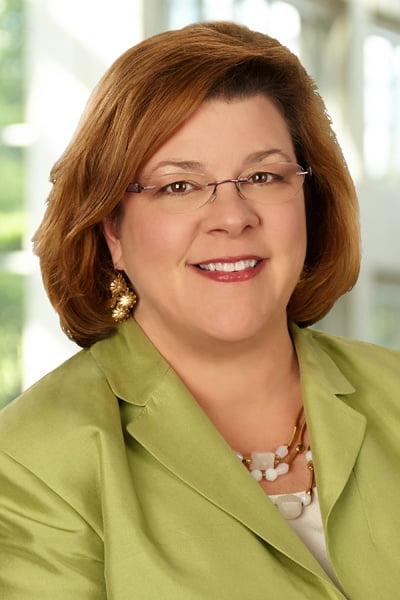 Well, I'm a Dallas native and a business owner of a digital marketing agency and training company. I've been married 27 years to my best friend, and I'm a Mom to two wonderful young men: one is a high school baseball player, and one is an engineering student at Texas A&M.
I understand you have a long history with real estate investment. What can you tell me about your investments and your relationship with REI?
I currently own two homes in the Richardson area, and also help my parents manage four additional rental homes in Richardson. Really, when it comes down to it, being a landlord is in my DNA! My Grandfather and Uncle were real estate investors in the Dallas area, and they were landlords of their own rental properties in the 1960's. I grew up with that as a part of my life, and I spent many years watching how they went about their property management.
So, you grew up learning how to be a landlord through the example of your Grandfather. Have any of his lessons remained particularly important to you throughout the years?
The biggest thing he taught me regarded his work ethic. We actually called him the "Energizer Bunny" because he just kept going! My Grandfather diligently managed his properties himself, and I learned from that. I learned that no matter if you are managing a property yourself, or you are getting help from a management company, you are the property owner. As such, it's important to make sure you are involved and keep up with the responsibilities.
You are a wife and mother, which takes a lot of dedication. But at the same time, you own your own successful company and invest in real estate on the side! How do you balance your responsibilities so well?
I'm fortunate to have an amazing person in life, my husband, who is truly my partner. Beyond that, I think about my Grandfather's dedication, and how he never gave up. Setting priorities is important, as well. I try to remember that I can't make everyone 100% happy, and that's part of being human. What I can do, though, is conduct myself with honesty and integrity at all times.
That definitely takes strength, and that's admirable. In fact, if I were to refer to you as a modern-day superwoman, how would you feel about that?
I'm humbled, but it's good to hear that! Every day, I wake up and think of  the people in my life, and remember the commitments I've made to them. I make it a priority to do whatever I can to move those commitments forward, so I suppose  if that makes me a superwoman, I am okay with that!
It is 2016, yet women of all ages and professional levels still frequently encounter old-fashioned sexism. Regarding your career in real estate, what struggles have you faced and how did you overcome them?
Perhaps the biggest case of sexism was when a tenant talked down to me. I work very hard to be a strong, confident person, but I also remember to be friendly and non-confrontational. So, it was surprising to be talked to like that, and this individual really threw me for a loop. In the end, I kept our communication to email only, with no texting or calls. This help set appropriate, professional boundaries and aided our communications tremendously.
Every landlord has at least one nightmare story about a tenant. What's your story about the worst tenant you ever dealt with?
My story is actually from the application process. To make it fair, I use the same paperwork for every applicant and, after the paperwork is completed, I use a third-party service to perform a credit and background check. One individual who did not pass the credit and background check called me and were very emotional, to the point where they were actually screaming and crying. It was so difficult because I felt this person's pain, but I was standing by my answer. It was hard, though, and I called my pastor to talk with her about it. Sometimes it's challenging to balance being a compassionate person and also be a good business owner.
If you could go back in time to speak to yourself as a little girl, what would you tell her?
Don't let the small stuff bother you. You have so many good qualities, don't sell yourself short! You have the freedom to take chances and the power to make your own decisions, don't let others make your choices for you.
Your achievements are impressive, and you're the type of role model that budding businesswomen can look up to. Who is your role model?
Early in my career, I had a boss that is still one of my biggest role models. She was confident, organized, fair, and also fun! Her leadership and example made me a better business owner, as well as an all-around person. To this day, I frequently find myself quoting her and using her advice. I give a lot of credit to her fantastic example!
Your ambition and drive are admirable. Do you have any goals that you have not yet reached? How do you plan to accomplish this for yourself?
I aim to empower the people I work with, and I want to be able to help them accomplish more. So, I plan to put a system in place that, instead of myself being the one who does a majority of the work, allows me to lead and supervise the work that's being done. There are several ways we can accomplish this, and my staff and I have been working on it together. I look forward to seeing the results!
Is there a lesson you have learned in your professional life that you wish to impart to other women?
My personal philosophy has always been to be honest, open, and have integrity in everything I do. The business world is full of small distractions that can annoy you – but don't sweat the small stuff. Keeping your eyes on the bigger picture is important.
 Remember to be yourself. There are self-help books and training designed to show ways you can sell yourself or your products, and you should always keep learning, but these are ineffective unless you first embrace your strengths and personality. That way, you can take the best parts of everything you've learned, and can use them in your way, with your style.
Unfortunately, we work in a world where big personalities sometimes win over wisdom and knowledge. Be comfortable with yourself and confident in your skin. Don't just be a wallflower, but move forward. And don't hesitate to make a change if you feel you're not in the right place!
A woman can pursue her own financial freedom for reasons such as independence, stability, and security. In your opinion, what is the perfect reason for a woman to aspire toward this?
You don't know what life is going to bring you, and we all go through some rough times. By being financially independent, as well as financially responsible, you give yourself the security and confidence to make it through these times.
Part of being a strong woman, whether it's in business or the rest of your life, is having the wisdom to know which life and career choices are the best for you. Never stop learning.
Many great strides toward one common cause.
Beth Kahlich is a star example of what it means to be a strong, professional woman. Ambition is among the many things that may have unlocked her potential, but I believe it is her wisdom, attitude, and personal ethics that allow her to prevail.
Kahlich is like many women throughout history who aspired to make something of themselves despite tremendous adversity. It is thanks to the visions of those women that, today, we can have professions that no longer require us to remain behind secretary desks, in the shadow of lesser-qualified men, or beside a sink full of dishes. We are free to pursue our passions, and our presence is well-known to a world that, even as recent as the last decade, was primarily seen as the domain of men. The confidence in which we leap the hurdles of gender bias is sending a message that will serve as a driving force for future generations.
For the better part of a century, the tenacity and resilience of women for equality led the way for us to follow. It is thanks to the undertakings of generations before us that we are finally able to affirm our abilities, our strength, and our presence in the world. Emphatically, we will earn names for ourselves in a world that is ours for the taking. The life we choose to make for ourselves will serve as the climax of our story, a punctuation mark to the end of a centuries-long statement.
You are the authoress of your own destiny, and you have the power to solidify your message, and cultivate your future. Your story has begun, and Sherman Bridge wants to be a part of it.
Did You Know? Female investors outperform male investors year-over-year.
Nationwide studies conducted by U.C. Berkeley reflect that men invest their money five times more frequently than women. However, even though there are far less females in the market, women investors reportedly earn one whole percentage point more than men. This supports that, while our presence is grossly under-represented, women investors are making higher returns than men and, overall, are more successful in their investments.
Scores of economic research has been conducted along with prestigious psychological, sociological, and academic studies, and the data tends to spell it out for us. As showed by a report published by Credit Suisse, women leaders equate higher returns and all-around better bottom lines in business.
When it comes to real estate investment, statistically, so few women are taking advantage of such opportunity to thrive. An investment can boost their retirement fund, build an impressive portfolio, and gain financial freedom from bills or burdens. You have earning power, you have capability and influence in the market. Now's the time to get your piece of the profit, and invest in yourself.
Unlock your potential, we know you have it in you to take the leap. We can take the first step together, but it starts with you! Start with a personal preview of the rate, term and point structure for your investment financing, 30-seconds is all it takes.