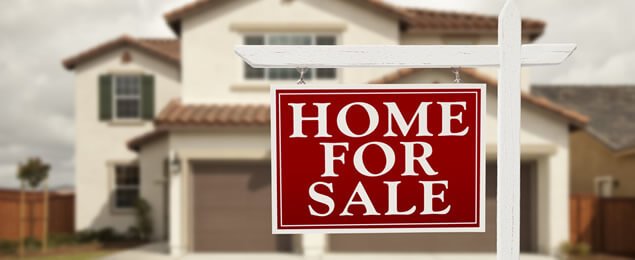 So you are ready to become a real estate investor and are looking for the perfect property to invest in that will bring about the highest possible success. You may be thinking, "Where can I find the perfect property to invest in?". Here are our top picks for finding a distressed property to flip or rent.
Realtors
Everyone knows a Realtor. Some Realtors are better than others. There can be a huge gap in the level of professionalism, work ethic, and expertise from one Realtor to the next. Be aware that a lot of Realtors are accustomed to working with owner occupant buyers and have little experience or appetite for properties sold AS-IS and in a distressed condition. Be very mindful of a specific Realtor's clientele before considering working with them, if they spend their day driving around with families in their car looking at beautiful retail homes then they will not be of much use to you in finding investment quality homes.
However, do not discount these 'retail' Realtors entirely. You should get to know several of them, as they are exactly the person you need to sell or rent your finished product down the road.
The kind of Realtor you want to find to locate investment properties is one that deals only with investors. These real estate agents will understand the principals of investing and have the stomach for walking through ten or twenty houses that are close to falling down from disrepair. For brand new investors, finding a Realtor like this is usually a good idea as long as you have an abundance of time available to look at lots of properties and make tons of offers. Real estate agents will generally only have access to properties listed on the MLS, as they make their living collecting seller's commissions, and this means most of the properties you will see will be newly listed bank foreclosures, but you could also come across some time-consuming and unreliable short-sales, and some incredibly complicated estate and probate sales, if you have little acquisition experience you would be well advised to stick primarily to the bank foreclosures in the beginning.
The process you will follow to purchase homes listed on the MLS will be first setting up a showing and viewing the homes the Realtor has selected to show you. Usually, you will walk through about 10 homes and select three you will make offers on. The other seven will be ones you're not interested in due to situations like major structural issues, black mold, or maybe the DART rail goes right into the backyard, etc. Be prepared to spend 8 hours per day engaged in this type of activity for at least a month before you have an accepted contract that works out. Also be prepared for sellers today to have almost no interest at all in accepting your contract if you are using conventional financing and/or require a 30-45 day close unless your offer is very close to the retail value of the property. You will only obtain the discount you need if your offer is all cash or you can close in a week or less. Most new investors do not realize the level of competition in the market for high-quality investment homes, the speed at which the truly good ones sell, and the difficulty and time involved in contracting one. Although working with a good investment-based Realtor is a great way to get your feet wet and learn the basics, like evaluating property values and the cost of repairs, if you have the time to invest.
Professional Acquisition Companies
Every large real estate market will generally have one or two major acquisition companies, which specialize in the acquisition of government or bank owned assets that they break up and sell off individually. These companies only deal with real estate investors so the properties they offer have already been filtered down to only include investment-quality homes that can be purchased at good discounts. The properties they generally offer sell much faster than properties listed on the MLS even though they are not available to the general public, mainly because they are priced correctly upon release. Properties are usually available for no more than 12-24 hours in most instances.
The main disadvantage of purchasing a property through an acquisition company is that they will have more rigid policies. Do not expect an option period for inspections, any contingencies whatsoever regarding financing, or any real flexibility on the required closing date, although you can expect them to guarantee clear and marketable title to the property. They will request a down payment at the time of usually contracting in the realm of $3,000-10,000 which is refundable only in the event of title issues.
The biggest upside to buying from an acquisition company is time savings. You can expect the properties to be of good investment-quality and to sell on a first come, first serve basis, so they are available immediately. Unlike finding properties from the MLS that are available to every Realtor in town, you don't have to waste large amounts of time submitting countless offers and waiting days for a response just to find out a handyman owner-occupant outbid you by paying full retail. Even if you are a new investor and are working with a Realtor, you should also look into aligning yourself with an acquisition company. Because the properties are already prequalified to meet investment standards, you will spend very little extra time to quantify greatly your investment options.
Also since these companies tend to operate on a volume level they usually rely heavily on repeat business and investor relationships similar to the way a Realtor would. Due to their size and exposure in the industry, acquisition companies can usually offer a wide array of resources and contacts to help investors achieve success after the sale. They will almost always have references for proven property managers, reliable contractors, hard money lenders, and since they are generally licensed real estate brokers to, they will usually list your rehabbed property free of charge and save you half of the sales commission on the back-end when you sell or rent your house.
Acquisition companies can provide a great source of properties for both new and seasoned investors alike, however due to the speed at which these companies operate this avenue is only recommended for serious investors that are certain they want to be involved in real estate and can make quick and decisive decisions.
Flippers
There exist a large handful of flippers in every market. These individuals are also referred to in the industry as property wholesalers. They generate leads through various marketing efforts such as letter campaigns, internet websites, mass emails, etc. Flippers specialize in locating motivated sellers that are in pre-foreclosure or other desperate situations. Their goal is to contract the home and assign the contract to a real estate investor for a marginal fee. The real estate investor will be the end buyer for the property, and the flipper will collect an assignment fee at closing. Most flippers are usually small professionals who offer just a handful of real estate opportunities per year and generally work from a home office. Like Realtors, their levels of professionalism and integrity range largely from one to the next. Unlike Realtors, they usually do not carry a real estate license, so they are not subject to the same legal obligations. For the most part flippers are honest and professional individuals.
Although just to be on the safe side, before you decide to contract a home from a flipper, it's a good practice to make sure you have a real estate professional not related to the flipper to review the basics of the transaction such as the true after repair value of the deal and the contracts. Always get a title insurance policy.
The Courthouse Steps
On the first Tuesday of every month, foreclosure auctions are held at the county courthouses in Texas. This day is commonly referred to as Texas Tuesday, and it can be an extremely confusing experience for those not familiar with the auction process. Limited information regarding the auction properties is posted 21 days before the foreclosure date. Very sophisticated investors filter through massive amounts of these foreclosure postings (Dallas County alone auctions many thousands of homes each month). These courthouse buyers narrow down the list of homes to select a smaller group which they then run title history inquiries on to determine an even smaller list of properties that do not have various judgments or liens, or otherwise majorly clouded title issues that will survive the auction sale. Then a massive amount of research is required to estimate the value of the many remaining properties to determine the maximum bid amount they will offer at auction. This can be very risky and complicated because the investor does not receive physical access to the properties because the home owner is facing the foreclosure still technically owns legal title to the property.
On the day of the auction, the investor needs to be extremely familiar with the properties he or she wishes to bid on. The trustee that auctions off the properties operates very quickly and identifies properties only by legal description and not the street address. Not only is the investor competing against other buyers but he is also bidding against the bank that initiated the foreclosure and which is usually intimately familiar with the property. The bank is often even in possession of a full appraisal. After each sale, which usually lasts 30-60 seconds, the winning bidder has literally minutes to hand over the full purchase price in cash, usually in the form of multiple denominations of cashier's checks, and additionally, because of the nature of the transaction he will not be able to obtain a title insurance policy.
There are also various other forms of courthouse auctions such as tax sales, etc., which come with their set of equally complicated dynamics. Buying directly from the auction requires not only extensive real estate knowledge, but also a massive amount of detailed preparation. Even the most experienced investors are subject to enormous amounts of risk. The courthouse steps are not for the conservative investor; they can bring profits much higher than traditional real estate investing but can also lead to losses large enough to end a real estate investing career in a single day.